We now offer standard indoor storage! This is great news for customers who want the luxury of clean well-lit indoor storage, but don't require the extra care or expense of climate control. We invite you to come by our facility, give us a call, or contact us through facebook to discover how our friendly team can serve all of your storage needs.
Whether you are renovating your home, relocating your business, or just need extra space, we offer you the best self-storage in the area with clean well-lit indoor standard storage units, the only local climate-controlled units, state of the art security, competitive prices, and convenient location. We know that accessibility and safety are what you look for in self-storage units, which is why we offer digital camera monitoring and computerized access.
Our local ownership gives us the ability to provide hands-on assistance to both the operation of the facility and the service being provided to our customers. The highest quality and most professional customer service is the ultimate goal of our company. It is our pledge that we will do everything in our power to assist you in your storage needs and provide you with the best solution for you at competitive prices. Our reputation is important to us; we take pride in the services and professionalism we offer you.
At Barnes Self Storage, we understand that there are many storage options to choose from. That's why we strive to be the very best. You can have peace of mind knowing your belongings are safe and secure with Barnes Self Storage. You are always treated like a person when you rent with us and not a number. Contact us today to see how we can help your self-storage experience be the best that it can be.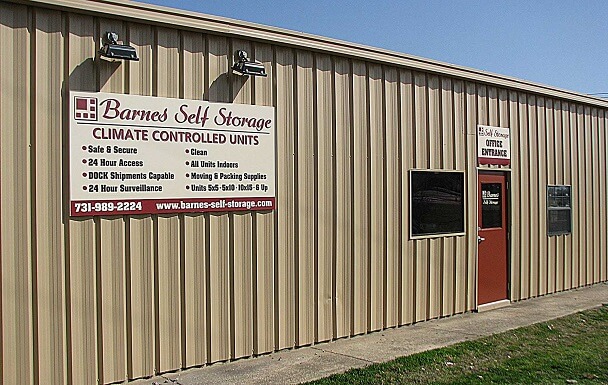 Security is a top priority at Barnes Self Storage and we take every precaution to ensure protection of you and your property and guarantee peace of mind. We value our customers' confidence in our services and work to maintain trust and safety at all times.
Our facility is secured with locked controlled access and security cameras. Only customers can gain entry to the facility with an issued state of the art scannable keycard entry system. It is digitally recorded as to who and what time every card is read to gain entry. Each unit is individually locked, with your own lock that only you have a key to. You may use your own lock or purchase one at our site. Rest assured, you will be the only person with the key and have complete control over the access your belongings.
24 Hour surveillance both inside and outside the building is another security measure we take. Our Swann Pro-Series security cameras digitally record the comings and goings along with the date and time of the tenants and are monitored to offer you the best protection possible. Each of our cameras are also equipped with night vision. Since all units are indoors and under surveillance, you can visit 24 hours a day with complete confidence. With our great location in the middle of the city, watchful eyes from surrounding businesses and regular patrols from law enforcement add even more peace.
Our lighting is monitored with motion detectors so the lights will automatically turn on when you enter the facility.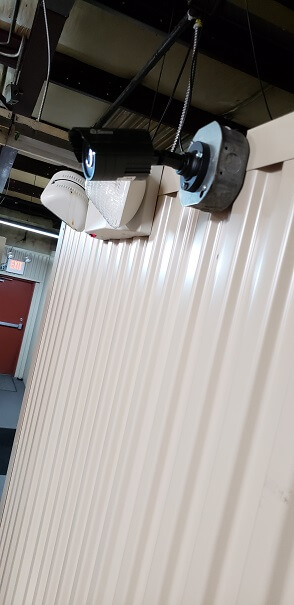 Safe and Secure Facility
Our facility is monitored electronically 24 hours
a day 7 days a week for fire protection. There are
smoke detectors/heat sensors throughout
the buildings
Climate Controlled indoor storage
We are the only company that offers indoor climate controlled storage units in the area. Our units have wide, easy to roll up door entrances with galvanized steel walls and mesh wire panels as the ceiling of the unit.
Multiple Unit Sizes Available
We have storage spaces starting at 5' X 5', but we also offer larger custom sizes for customers with specific storage needs. If you don't see the size you're looking for please contact us and we can work to accommodate you.
Non climate Controlled indoor storage
All of our storage units are located indoors to offer protection of your belongings from dust mites, mildew, mold, termites, wasps, bees, rodents, insects and other pests. You can have peace of mind knowing that your belongings are safely indoors where dirt and dust are less likely to damage them.